3 Ways Men Can Enhance their Butt Without Moving a Muscle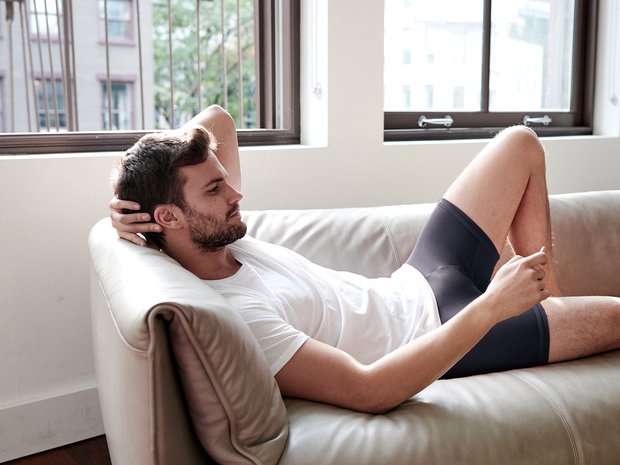 Lately, it seems like every other influencer is posting gym selfies of their booty progress. You know those before and after photos of people comparing their bodies side by side. The craze is all about building a bigger, better and stronger butt, which could also be slightly influenced by the Kardashian clan. It's a healthy craze to embrace this fit-fam culture of eating well and working out. But, there are also times when you just want to take the easy way out, throw on butt-enhancing underwear and call it a day.
While exercising should always be part of a healthy lifestyle, there are also ways to work towards a peach-emoji derriere without hitting the gym as well (cue "Hallelujah" chorus). We're not talking about spending thousands of dollars on a Brazilian butt lift that needs weeks of recovery time. Many guys have already been there and done that. Nonetheless, it's not always affordable for the general public, either.
Instead, we found some tips and tricks for booty building that are both affordable and safe. Keep in mind, these suggestions are meant to be used as extra enhancements alongside a healthy lifestyle, not long-term replacements or miraculous shortcuts. Unfortunately, the perfect …