Why Uniforms Are Always A Good Idea For Your Employees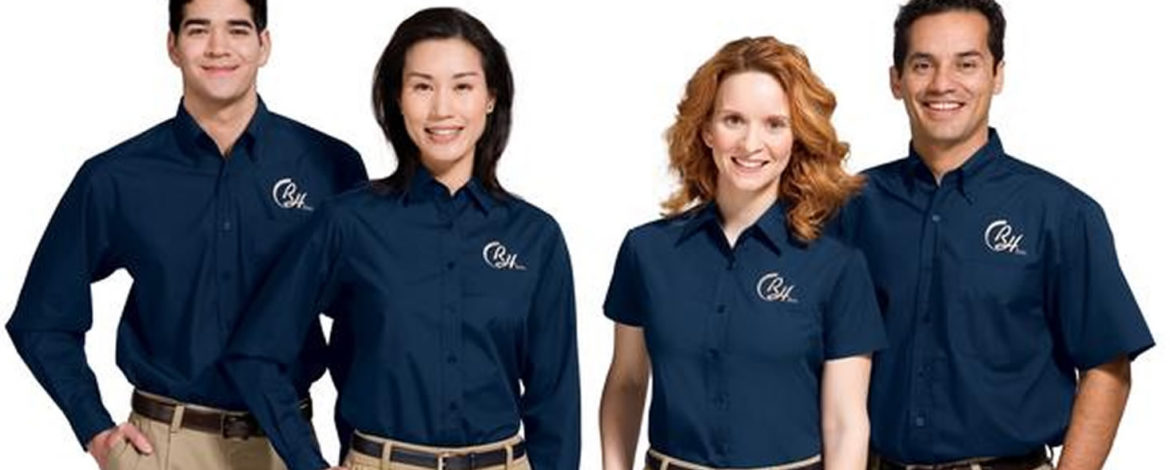 There has been a massive shift in office based clothing over the last half century. Even if during the war years there was a conscious effort to wear the best clothing, and look smart at all occasions, it was going to be the case that trends would shift.
Today's work environment was always going to be a complex one. We have lost many of the traditional style jobs to new technology and developments in the workplace with things like flexi-times means that the average worker, especially in the office is going to look for comfort and try to find ways to relax, especially in the way they dress.
Of course, this approach has led to some confusion and inappropriate dress wear. A solution to avoid such instances has become the re-introduction of uniforms.
Uniforms conjure ideas about school, and popular food outlets of the 1970s, however, times have changed and the options for custom work wear have greatly increased over the years to bring style and comfort to the workplace. There are even studies showing how a uniform can be a great idea to incorporate into the working environment.
Here are just some ideas as to how a custom uniform …